---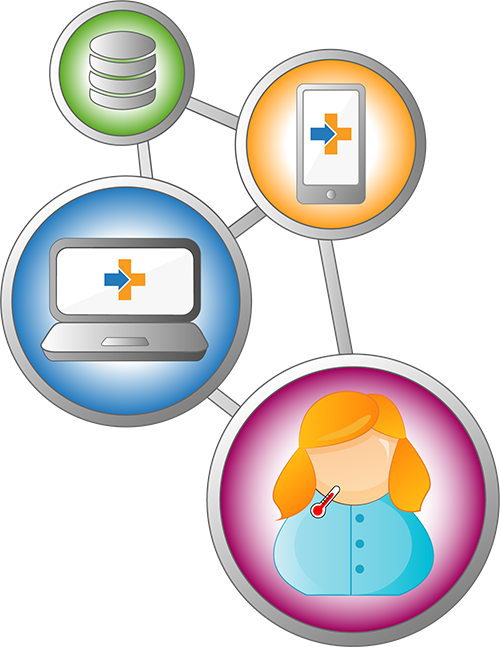 Connecting the right resources to each patient.
MDfit innovates provider directory management and patient access technology to empower those who search, schedule, order, and refer care. Our company's services team helps healthcare organizations optimize their population health strategies.
Created with and for patient access specialists, clinicians, insurers and their patients, the MDfit software platform enables provider directory data validation to better align patient conditions and preferences with availability, location and medical equipment for optimal scheduling and referring. By connecting the right resources to the right patient, MDfit helps healthcare organizations strengthen the patient-clinician connection, promoting greater patient satisfaction, loyalty and quality of care.
---
Data We Consolidate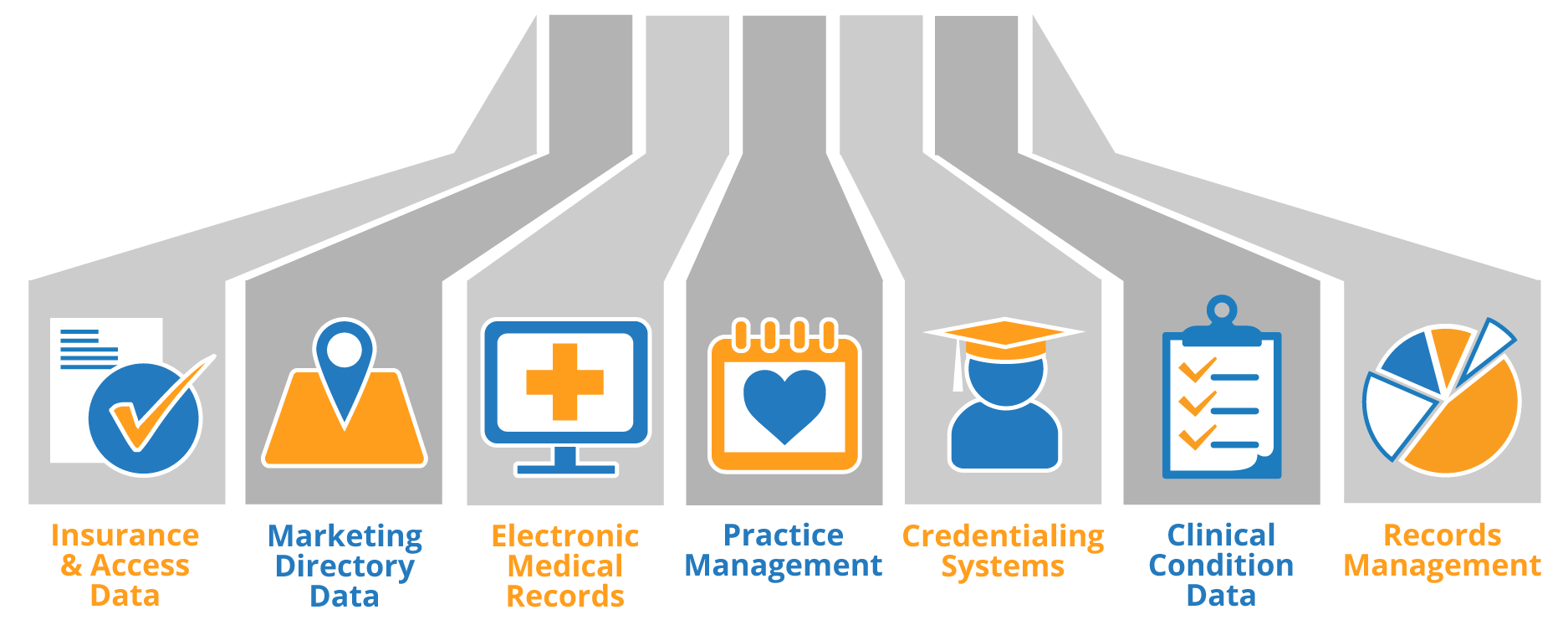 MDfit combines relevant data elements from multiple disparate systems to create a seamless patient experience.
---

Powerful, intuitive, and fast, MDfit will help your organization match, schedule, and refer the ideal provider for each patient. Built-in provider directory validation tools allow patients and staff to update and find provider information quickly to act, not react. Whether it's on the phone, in the practice, in the call center, or online, MDfit reduces wrong data that leads to lost referrals, patient leakage, and incorrect appointments. With MDfit:
schedule smarter
refer faster
validate quicker
communicate better
be a superhero